by Ronan Moore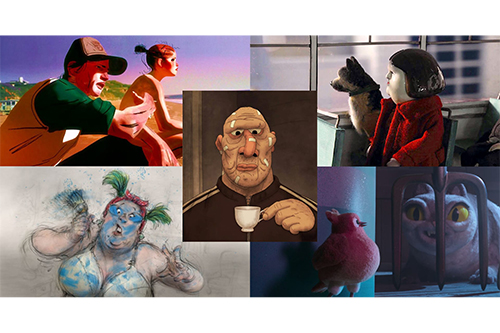 Affairs of the Art
A quirky artist reflects on her life and the people she grew up with, comparing their journeys with her own to ultimately reflect on where they've all ended up today.
The fluid style is sincerely impressive, and it's always nice to see 2D animation in a world where there's less of it every day. Unfortunately, I can't say I liked everything else as much as I liked the animation. There's not much of a story; rather, a series of loosely tied together anecdotes that the protagonist narrates outside of her own scenes. I'm happy to have had the opportunity to see it, but I don't think it should win.
Rating: /
Bestia (Beast)
A woman, Ingrid, works for the Chilean Intelligence Directorate in 1975. Her relationship with her feelings, her dog and her body all come to a front to reveal the true nature of the situation in which she lives.
A wholly disturbing and authentic look at a piece of Chilean history. The complete lack of words adds to the immediate unsettling nature of the short. The animation style gels well with the type of story being told, and is used in a very clever way at the end. I would encourage you to research "Chilean military dictatorship" if you're looking for more context behind this short, but be warned; just like in this short, there is no regard for human life or wellbeing. Very uncomfortable, but I must say that it lacks the edge to justify it. I am unsure if it deserves the golden statue.
Rating: ///
BoxBallet
melnitsa animation studio/15 min.
Olya, a talented ballerina, and Evgeny, a roughed-up boxer, meet each other by chance. From there, an unexpected love begins to blossom.
This film never slows down too severely from where it starts, and it's one of my favorites because of that. I laughed a lot at this one, and while the only spoken words in the entire runtime are rather R-rated, I was really invested in the relationship between the nimble ballet dancer and the gruff boxer! It even offers an interesting realistic twist that, while uncomfortable, ends up making the resolution that much sweeter to witness. I'd be quite happy if this one ended up winning.
Rating: ////
The Windshield Wiper
Rating: ///
Robin Robin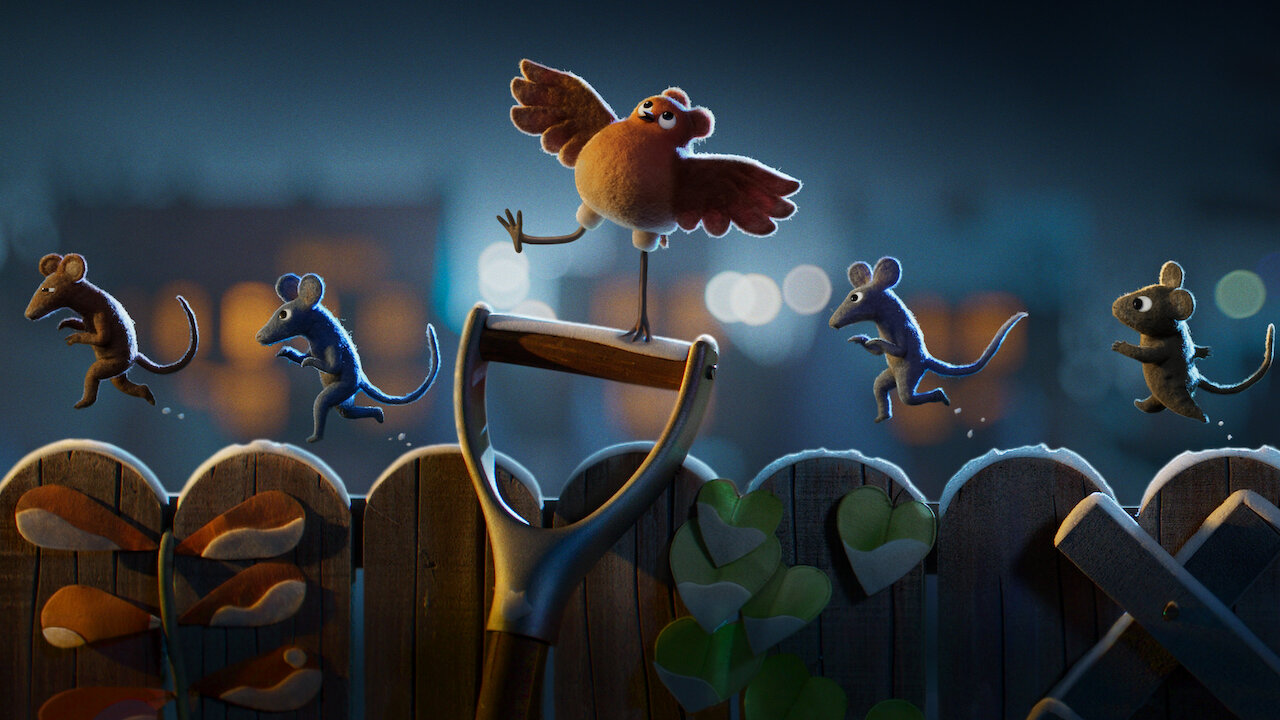 Robin, a bird raised by mice, sets out to find food for her family, and ultimately ends up finding herself in the process.
I should tell you that I'm probably a little biased when it comes to this one. Aardman is responsible for Wallace and Gromit, a franchise that was fundamental in my animation upbringing, and I've always been charmed by what they put out. So when they put out a cute musical about a bird growing up with a family of mice, I already knew this one would be my favorite. Adorable character design, whimsical songs, top-notch production design and a heartwarming story? Game over, man. This one should win, and I hope it does. It's currently streaming on Netflix, so please go check it out.
Rating: /////
I hope y'all have an opportunity to come check these out at a/perture starting this Friday! Click the link below to get your tickets now!